Pharmacy Bag Advertising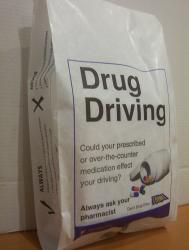 When a pharmacy bag is handed over to the consumer, the advertising message printed on the pharmacy bag is bestowed with the same implied endorsement of the Pharmacist as the products the bag contains.
Pharmacy bag advertising is particularly effective when promoting healthcare and welfare related and for sensitive public information messages relating to sexual health or awareness, and for advertising pharmaceutical products.
Research shows that a national pharmacy bag advertising campaign can increase sales by 5%
If you would like to discuss your advertising requirements using this or any other medium, then please call the Focal Point team on 01256 767837.